by in Defining Success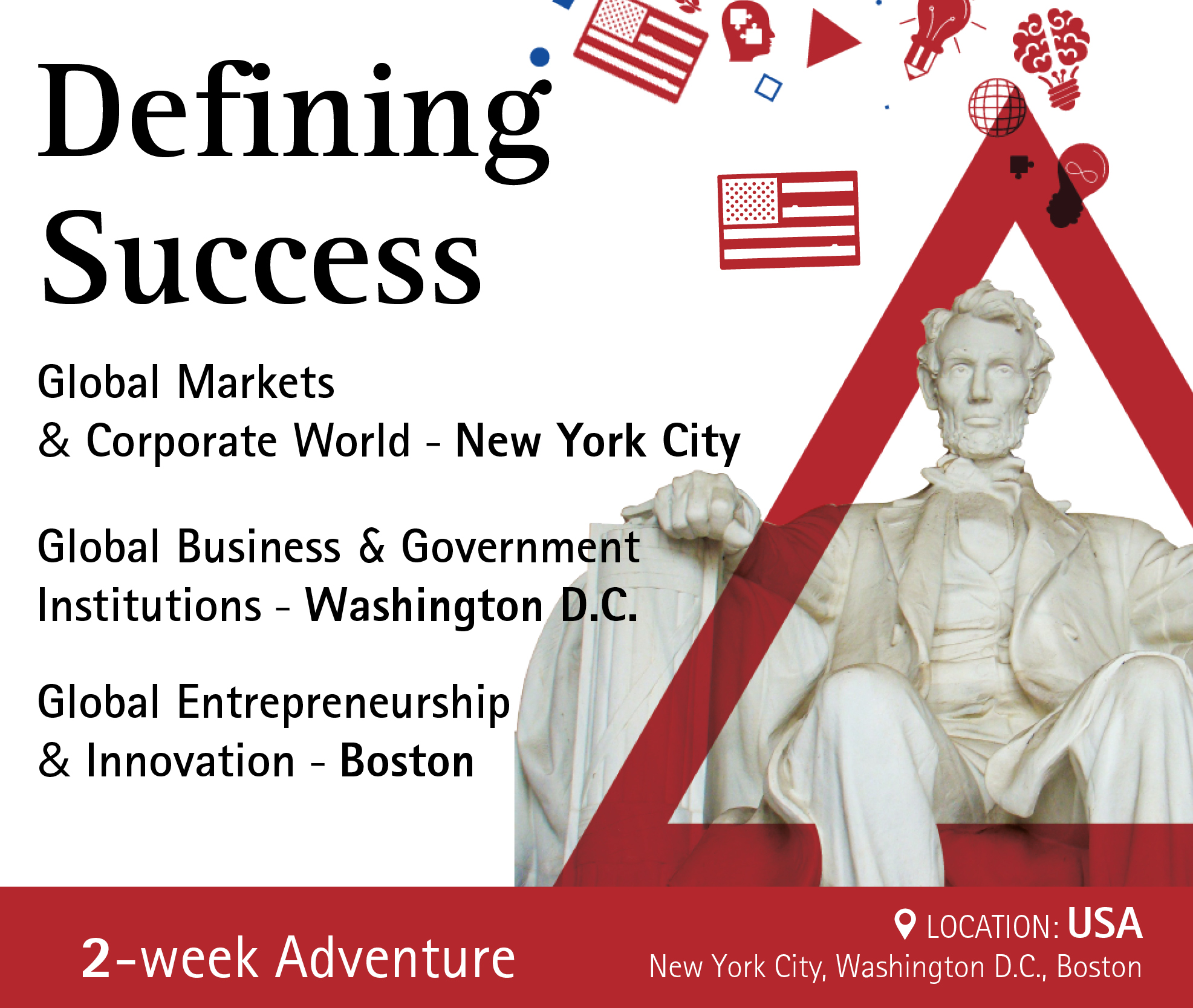 Do you want to be part of the new generation of leaders tackling the challenges of globalization?
Then this Adventure is what you need to get started! By visiting three main international centers of higher education, global politics, and global business, you will be inundated with ideas and bite-sized guide notes on how to implement them.
This Adventure combines expert instruction with hands-on learning, and visits to key businesses and institutions, where you will have the chance to access the minds of executives who are not otherwise available to the public. This is an invaluable experience that guarantees to open doors.
Upon arrival at the airport, our team will be there to greet you and welcome you to New York. You will attend the Welcome Reception and Orientation, which will officially signal the beginning of your two-week Adventure.
During the first six days, you will experience New York City, the epicenter of "Global Markets and Corporate World". In the following four days, you will explore Washington D.C., the heart of "Global Business and Government Institutions". During the last four days, you will discover Boston, the world leader of "Global Entrepreneurship and Innovation".
Your Adventure concludes with the "Pitch Session". During this session, you will present your project, be evaluated on your performance, and receive your Delta Report, which will highlight your leadership potential and sketch your career path.
In the end, we collectively gather our thoughts, and reflect on the experiences we lived, realizing that we have taken yet another step on the journey to becoming citizens of the world.
Global Markets &
Corporate World
Get a front-line view of the fast-paced environment of New York. The City of New York is an international center of higher education and global business.
Our experiential learning approach offers opportunities to engage with leading institutions through team building activities and rigorous interactions with academics, business leaders and senior government officials.
Topics to be explored and sites to be visited:

How Global Financial Markets Work
You will become familiar with the international world of finance and the workings of global markets.
The New York Stock Exchange

The Federal Reserve Bank of New York

Museum of American Finance
Top Business Schools
You will experience life at leading university campuses and gain a unique advantage for entry into top business schools.
Columbia University Business School

New York University Stern School of Business
News and Media Industries in the U.S.
You will learn about the global media industry and how local stories become global news.
The New York Times

NBC TV Network
Building and Operating Large Public Infrastructure Projects: New York Bridges, Tunnels, Airports
You will understand the role of public infrastructure as a key economic multiplier.
The Port Authority of NY & NJ

Grand Central Terminal & NY Transit Museum
The Role and Impact of the United Nations in Promoting Sustainable Development and Maintaining
International Peace and Security
You will gain a sneak peek into how International Peace, Security, Human Rights, and Developmental Aid are managed on a global scale.
Culture and History of New York City
You will be immersed in the rich, multi-ethnic history of New York and the rest of the country.
The Metropolitan Museum of Art

Statue of Liberty National Monument

Ellis Island National Museum of Immigration
Global Business & Government Institutions
The world needs a new generation of leaders who will be familiar with how global decision centers work and function. There is no better place to mold such leaders than Washington D.C.
This Adventure is an intensive program for a select group of young leaders who will be introduced to top-notch education in the field of International Relations and Global Politics and will be given the opportunity to sharpen their leadership, teamwork, networking, and communication skills.
Topics to be explored and sites to be visited:
How the U.S. Government is Organized: Legislative, Executive, and Judicial Branches
You will become familiar with the interplay among key institutions that form and apply U.S. Policy.
The White House – Presidency
U.S. Capitol – Congress
The Supreme Court
The Role and Operations of the World Bank and the International Monetary Fund (IMF)
You will gain insight and exposure to the lived reality of designing and executing International Development Policies.
The World Bank Group (WBG)
The International Monetary Fund (IMF)
Top Universities in International Relations
You will experience firsthand, life at leading university campuses through your interaction with students and university professors alike and will gain an advantage for entry into top university programs in the field of International Relations.
Georgetown University, School of Foreign Service
George Washington University, School of International Affairs
The Role and Activities of Think Tanks, Lobbying and Advocacy Groups
You will gain an in-depth understanding of "the theory behind the action" that helps shape global, political, social, and economic agendas. You will also be introduced to the mechanisms that shape and influence decision-making at the highest levels of Government.
The Heritage Foundation
The Brookings Institution
K Street Companies
Global Entrepreneurship & Innovation
Boston has built its reputation around technology-led innovation and entrepreneurship – where successful startups keep rising in numbers. With a combination of expert-led workshops and key visits to global entrepreneurs and innovators, you will be inspired by ideas, and get practical advice on how to execute them. You will also have the chance to meet with leading professionals and scientists. Your Adventure in Boston will conclude with exclusive visits to Ivy League Colleges and Universities.
Topics to be explored and sites to be visited:
State-of-the-art Research and Development & the Management Consulting Industry
You will be exposed to the ways in which innovation develops, is diffused, and becomes the force for economic disruption and renewal. You will also experience the demanding profession of consulting and learn for yourself what it takes to join leading companies in the field.
MIT Media Lab

Global Management Consulting Firm
World-Class University Education
You will experience firsthand life at leading university campuses through your interaction with students and university professors alike and will gain an advantage for entry into the world's best universities.
Harvard University

Massachusetts Institute of Technology (MIT)
How to Manage and Operate a World-Class Hospital
You will be introduced to the inherent complexity and importance of running an organization, vital for the active maintenance of public health.
Massachusetts General Hospital
Route 128 Region: America's Technology Highway
You will experience firsthand the technological startup scene of America's East Coast and become familiar with the challenges and opportunities of the digital world.
Route 128 Business Accelerator and Startups
Eleni is a business professional with expertise in corporate strategy and communication, and in financial, administrative, and supervisory areas in the public, private and academic sectors. She holds a Bachelor Degree from New York University, a Master's Degree in Business Administration from Baruch College and is presently a doctoral candidate in business at City University of New York, Baruch College.
Eleni is a self-directed individual who brings with her both business and educational know-how. On the business side, she has 15 years' experience in business development and improvement. She has managed projects for Fortune 100 companies, with a recent emphasis on the hospitality industry, that focus on strategic planning, problem solving, leadership issues, and effective management of human and financial resources.
Eleni's strong belief in the value of education and the importance of educating students to be global citizens is reflected in her academic experience. Eleni has 12 years' experience as a business instructor at internationally recognized business and culinary schools such as the Stern School of Business at New York University, the Zicklin School of Business at Baruch College and the Culinary Institute of America. She also has 7 years' experience as a dedicated Board of Education Trustee in a large New York State school district.
---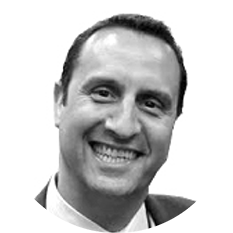 David is an educational professional with expertise in curriculum, change management, school finances, leadership, and strategic planning. He holds a Master's Degree in Education from SUNY New Paltz and is presently a doctoral candidate in Educational Leadership at Manhattanville College.
David is the Superintendent of Schools at the Mount Pleasant Cottage Union Free School District. He was previously a High School Principal for eleven years. During his recent six years as the Monroe-Woodbury High School Principal, he encouraged his staff to collaborate on a vision for academic success based solely on those elements that were best for students. With this focus always in the forefront, his team adhered to a four-step management approach: identify areas of concern; create plans of action for improvement; initiate implementation; and assess/refine continuously. Their discussions and ultimate decisions were informed by data, research, discussion, and best practices.
David does not subscribe to a "Top-Down" or "Bottom-Up" approach. Rather, decision-making is shared in order to foster a collaborative spirit among all stakeholders. Through clarity of mission and support of students and staff, David, along with his team, has fostered a professional community willing to take chances in creating innovative programs to enhance student learning. The outcome has been record-high graduation rates for both special education and general education students, as well as a nomination as a Newsweek Top 100 School.
Earlier in his life, David played professional basketball in Israel for six years. He and his wife, Karen, have five children and are based in New York.
---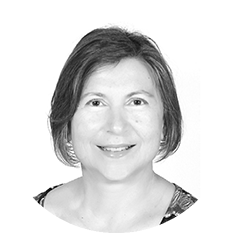 Despina is a Greek-American who lived and worked in New York for 19 years and is currently living and working in Atlanta, U.S.A.
Despina is an Information Specialist with over 20 years of experience in various multibillion dollar international companies in the U.S. as a part of research and communication teams, covering a wide range of sectors from Public Relations, Investment Banking, and Mutual Funds. She has also worked for major telecommunications and publishing companies in Greece as an Information Manager and as Assistant to Publisher.
Adept at coordinating cross-cultural teams and organizing and operating Information departments, Despina has demonstrated her ability to provide in depth research and analysis by using a variety of information sources.
In her free time, she enjoys traveling, sports and cinema.
The Αdventure fees are all-inclusive 1 and cover the following:
Luxury hotel accommodation 2
Full medical and travel insurance coverage
Local transportation with VIP vans and interstate via train and airplane
A tablet, yours to keep, preset with all relevant Αdventure content
Breakfast at the hotel, lunch and dinner at select restaurants
Admission fees for all site visits
English-speaking group leaders, guides and facilitators
Prescience personalized local gifts, T-shirts, backpacks, etc.
Daily activity updates to parents, upon request
---
1excludes inbound/outbound airfare
2fees are based on double occupancy
Certificate of Completion
Digital Badges for your participation and performance, to be shared across social networks
Credits, based on a 96-contact hour Αdventure, subject to the policy and requirements of your institution
The "Delta Report", which highlights your leadership potential and shapes your career plan
Access to our personalized "Prescience Career Advisory Services"
Access to our "Deltonian Network" of professionals, academics, peers, and like-minded leaders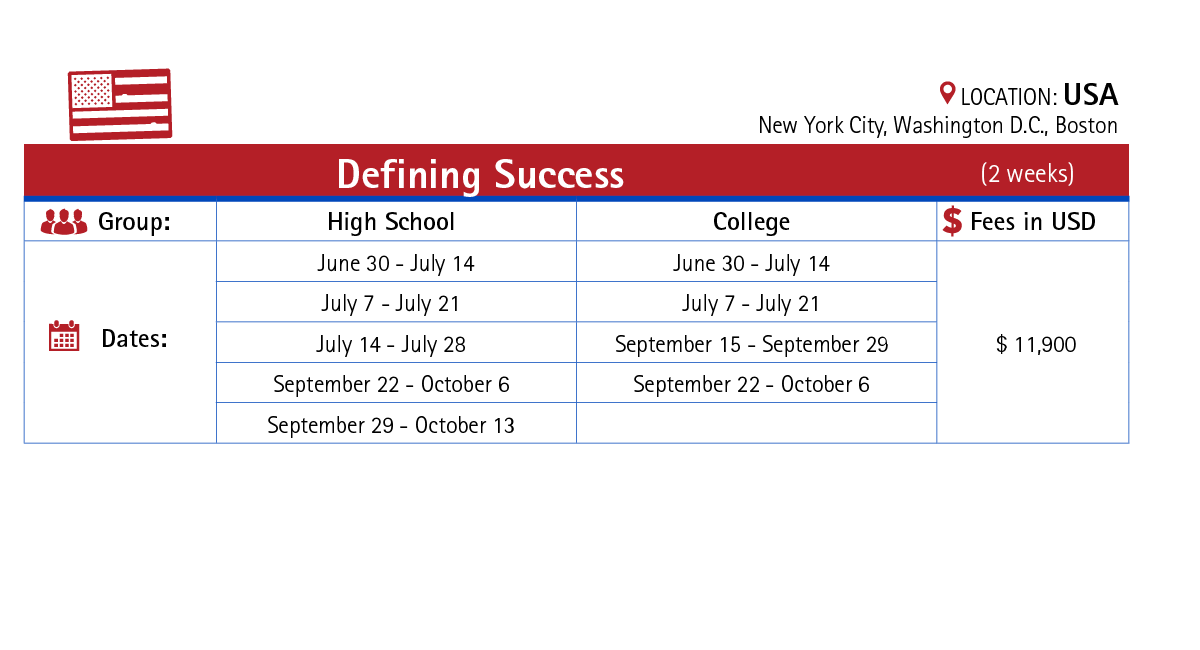 Note: Although the Prescience Adventures are the same for our high school and college participants, the delivery and emphasis is adjusted to reflect the objectives of our participants. High School and College participants form different and distinct groups which follow their own itinerary.
At the high school level, studying abroad indicates independence, motivation, and a desire to have new experiences and meet new people. For our high school participants, Prescience Adventures are geared more towards gaining new skills and knowledge with the potential to shape their individual goals and directions. High School participants learn about topics of interest to them, while at the same time are immersed in the culture of the country they are visiting and having FUN! This experience will strengthen their college applications; but even if their path after high school leads to travel, the military or joining the workforce, the Prescience Adventures will provide them with the confidence and global perspective that will benefit them in any future endeavor.
While the cultural immersion component is still strong, for our college level participants, there is more of an emphasis on what overseas study can do for their CAREER progression. The locations and curriculum for the Prescience Adventures are specifically tailored to the issues and objectives reflected in the Adventure. College level participants learn how to navigate uncertainty, maximize opportunity, and pursue the career and life they want. In other words, they learn how to make "work" work for them.
To Join this Adventure:
Select your Age Group
Select the available Dates
Pay the Deposit
Dates
Period 3 (Jun 30 - Jul 14)
Period 4 (Jul 07 - Jul 21)
Period 5 (Jul 14 - Jul 28)
Period 6 (Sep 15 - Sep 29)
Period 7 (Sep 22 - Oct 06)
Period 8 (Sep 29 - Oct 13)
Group
College
High School
Clear selection