by in Detoxing You!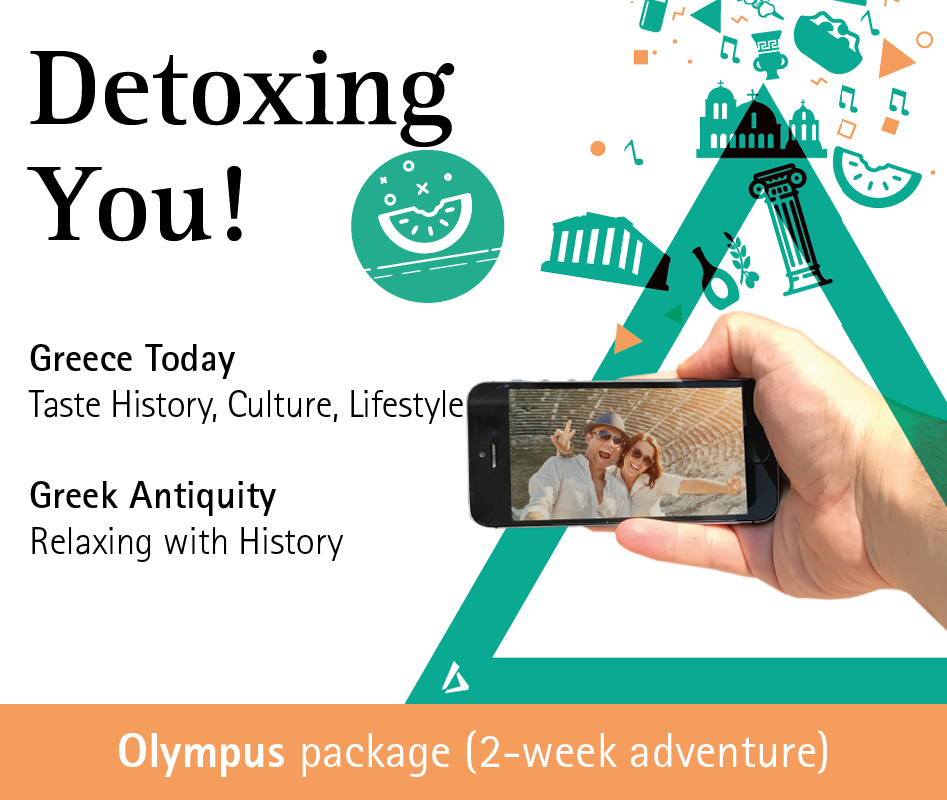 Don't be left out! Parents and guardians of participants are invited to experience their own unique adventure.
Explore Greece's old and new world all in one. You will not only visit landmark ancient monuments, but you will also question your understanding of life through philosophy, learn from history and be introduced to Orthodoxy in its purest form.
In this Adventure you will experience gastronomical delights, walk through pebbled island streets, and be immersed in unique sceneries revitalizing your senses and invigorating your mind.
Upon arrival at the airport, our team will be there to greet you and welcome you to mythical Greece. You will attend the Welcome Reception and Orientation, which will officially signal the beginning of your two-week Adventure — a real journey of exploration, cultural immersion and self-discovery.
During the next seven days, you will be introduced to the magical city of Athens. You will step between worlds: Classical Athens juxtaposed within the modern metropolis which lives the moment and offers many surprises. You will visit incredible landmarks of historical significance, places with thriving culture and spectacular beauty.
You will then take day trips outside Athens and visit places such as Delphi – the heart of the Classical Greek world; the Golden City of Mycenae; Epidaurus & Nafplio – the first capital of Greece; and Ancient Olympia – the birthplace of the Olympic Games.
You will visit wineries and vineyards and enjoy wine sampling, participate in a Gastronomic Symposium with the best that Greece has to offer and attend a starlit classical performance at the Oden of Herodes Atticus. You will end your daily journeys with mesmerizing sunsets.
Finally, you will embark on a cruise and explore the Aegean, visiting six majestic islands. You will explore the island's rich histories, vivid cultures and have fun under the Greek sun, traveling through turquoise waters, that lap against white sandy beaches.
Greece is about beauty which is found everywhere. You will fall in love with the country, its culture, its history, and its people, like millions of visitors have done in the past.
Taste History, Culture, Lifestyle
Athens has always been voted as one of the most exciting places to visit worldwide. Besides its known historical nature – which is awe inspiring – the capital is brimming with creative energy as a new wave of artists and entrepreneurs are reinventing the city.
You will be guided by experts to the original locations of key events of Greek history, and immerse yourself in the country's culture and modern lifestyle combined with Greek gastronomy!
It is an exciting journey that bridges the old and new worlds of Athens that is guaranteed to take you by surprise!
Topics to be explored:
The History of Classical Athens

The Arts in Classical Athens

Philosophy & Democracy

Modern Greek Society

Greek Gastronomy & Wine
Key sites to be visited:
Acropolis & the Acropolis Museum

Ancient Agora, the Pnyx Hill & and the Hill of the Muses and the Nymphs

National Archaeological Museum

Athenian Trilogy: The University – The Academy – The Library

Historical Athens Center: Plaka, Monastiraki, Psyri, Thission

Cape Sounion & the Temple of Poseidon

Christian & Byzantine Museum

Greek Parliament

Jewelry Museum

Winery & Vineyards in Attica

Odeon of Herodes Atticus the prime location of the Athens Festival
Embark upon an unforgettable landmark-visiting Adventure in the areas surrounding Attica.
You will visit historic sites where Western Civilization triumphed – the battle of Marathon, where courage and honor were defined; Thermopiles (Hot Gates), where the Olympic spirit was celebrated; Ancient Olympia, where mysticism was conceived: Delphi, among others. It is the ultimate detox from work, and a real chance to experience Greek antiquity.
Topics to be explored:
The Glory of Classical Greece

Battle of Marathon

Battle of Salamis

Battle of Thermopiles (Hot Gates) & the Oracle of Delphi

Ancient Olympia & the Olympic Games

Mycenaean Civilization & the Ancient Theater of Epidaurus
Key sites to be visited:
Marathon Temple & the Marathon Museum

Thermopiles (Hot Gates)

Delphi Archaeological Site & Museum

Archaeological Site & Museum of Olympia

Archaeological Site of Mycenae & Epidaurus

City of Nafplion
Embark on a journey of a lifetime as you cruise along emerald waters visiting enchanting destinations and watch iconic postcard images come to life. Swirling windmills, striking cliffs, and legendary ancient cities greet you at every destination.

Islands to be visited:
Cosmopolitan Mykonos
Legendary Samos
Medieval Rhodes
Holy Patmos
Mythical Crete

Breathtaking Santorini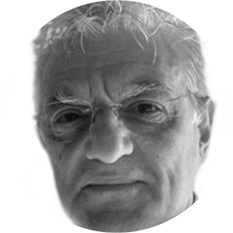 Dimitri has been involved in training and consulting, in various countries, with emphasis on the human side of performance effectiveness since 1977. His professional experience amounts to more than 23.000 hours worldwide (Greece, Balkans, Europe, USA, Middle East and Africa).
His academic and professional credentials include a Divinitatis Doctorate Degree University of South Georgia, and a Master's of Science in Management, Weston University, California– USA.
He has been certified in management and training topics from the following universities or organizations – as well as from the European Union authorities and the Greek state authorities-: West London Polytechnic (Specialized courses in Management of Training), Carlson Learning Co. USA (Trainers course in implementing self-assessment instruments), Irish Management Institute (Course on Organization and Administration of Training Programs), Don Jackson Co, Phoenix AZ, USA (on Developing Management Expertise), Mira Costa College, Oceanside CA, USA (on Total Quality Service), Chartered Institute of Marketing, Cookham UK, (Certified Trainers), BTD – Blanchard Training & Development, San Diego USA, (Certified Trainers Courses in "Situational Leadership ΙΙ" and other programs in coaching and consulting).
Dimitri has served as a key researcher in the development of the Synolic Model of Human Resource Development that was published in the British management journal Executive Development, Vol. 8, under the title The Synolic Approach to Human Resource Development, No 2, June 1995. He presented the Synolic model at the 1999 ISPI/ IFTDO Conference in Long Beach, California, and contributed to the publication of the book The Synolic Manager published by the US firm of Xlibris. He has also co-authored two professional books (Negotiating Skills as an Art and A Practical Approach to Contemporary Management). His most recent book titled Negotiations Analects –in Greek and English- is in the bookstores.
Dimitri has actively participated in the activities of ASTD (American Society of Training and Development), and the NSA (National Speakers Association of the USA), designing and structuring programs related to "change – paradigm shift".
He also held the position of the President of the Hellenic Culture Organization reporting to the Minister of the Greek Ministry of Culture and Tourism. Additionally, he served in the Board of Directors in the Archaeological Foundation.
---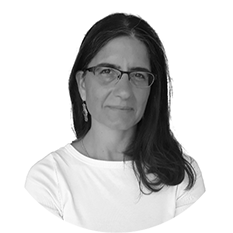 Vassileia was born in Athens, her parents originating from Urla in Asia Minor. She attended the Medical School of the National and Kapodistrian University in Athens. Eventually preferring communications to medicine, she enhanced her studies in Greek universities as well as in other institutional organizations of the private and public sector e.g. planning & analysis of public policy, insurance and finance, communications, public relations, human resources management, media, finance and development, legal and accounting-taxation issues, advertising, security, quality and accreditation issues, protection and utilization of archives, Greek paleography, bioethics and Greek culture.
Her professional career in the public and private sector includes: team empowerment; culture management; communication strategy and tactics; media relations; text writing and editing; radio broadcasts; international public affairs; human resources management; negotiating legal contracts; structure of cultural nonprofit organizations; organization of public events; fund raising strategies and tactics; and strategic advocacy.
Vassileia is a keynote speaker, article writer and professional trainer, speaking English, French and Spanish. She is the mother of one daughter, and resides in Athens.
The Adventure fees are all-inclusive 1 and cover the following:
Luxury hotel accommodation 2
4-Day Premium Cruise to the Aegean Islands
Full medical and travel insurance coverage
Local transportation with VIP vans
Breakfast at the hotel, lunch and dinner at select restaurants
Admission fees for all site visits
English-speaking group leaders, guides and facilitators
Prescience personalized local gifts, T-shirts, backpacks, etc.
---
1excludes inbound/outbound airfare
2fees are based on double occupancy
Certificate of Attendance
Digital Badges for your participation and performance, to be shared across social networks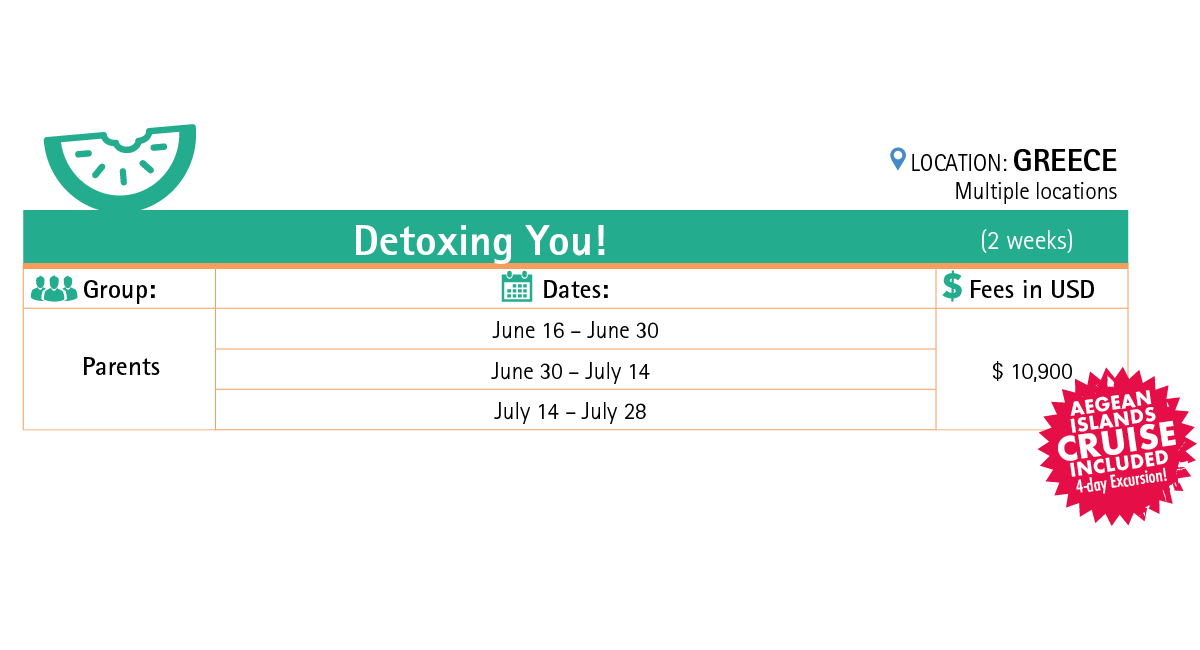 To Join this Adventure:
Select your Age Group
Select the available Dates
Pay the Deposit
Dates
Period 1 (Jun 16 - Jun 30)
Period 3 (Jun 30 - Jul 14)
Period 5 (Jul 14 - Jul 28)
Clear selection